Fsu Vires Artes Mores Essays
The FSU Alumni Association Legacy Scholarship program was established in 2010 to encourage the children of Florida State alumni to attend their parent's alma mater and perpetuate the legacy of Florida State within their family. This program was designed to recognize the commitment and support of alumni in choosing to send their children or grandchildren to FSU. Legacy scholarships are funded by gifts to the FSU Alumni Association. Awards are given to incoming freshmen only.
Applications are currently being accepted for the 2018 Legacy Scholarship.
The deadline to apply is April 12, 2018; award recipients will be notified in summer.
---
---
Please join us in congratulating the 2017 Legacy Scholarship recipients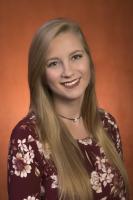 Sommer Altier
Sarasota, Florida
The Raymond & Stella Cottrell Seminole Alumni Scholar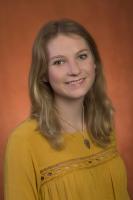 Blakeley Baker
Pensacola, Florida
The Tommie Wright Legacy Scholarship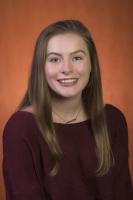 Mary Cailan Gerety
Tallahassee, Florida
The Gilbert S. Chandler Legacy Scholarship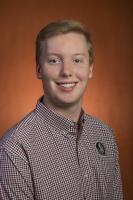 Tyler Ray Hicks
Fruitland Park, Florida
The Tri-Eagles Sales Scholar
---
For more information about the Legacy Scholarship Program, contact Dawn Jennings at 850.644.4989 or dcjennings@fsu.edu.
Additional scholarship opportunities may be available through your local Seminole Club® or Chapter.
Awards Offered
In 2017, 12 awards of $1,300 each (for freshman year only) were presented.
Eligibility
At least one parent, grandparent, sibling, or step-parent must be a graduate (undergraduate, graduate, Ph.D. or J.D.) of Florida State University and a current dues-paying member of the FSU Alumni Association*.
Scholarship applicants must have applied for admission to Florida State. Awards are made only to accepted freshman students.
Applicants must submit the following to be considered for the scholarship award:

Online Application
Authorization to Release Information
Release to use photo/quotes for promotional purposes
*If one is not currently a member, you can join online. If your family member is a current student, they can join the Student Alumni Association (SAA).
Selection Criteria
Written Essay (prompt is included on application)
Academic Merit – GPA and Academic Awards (use weighted GPA)
Need-based – Expected Family Contribution (EFC) numbers considered
Community Service/extracurricular activities
Vires, Artes, Mores Levels
More than just stunning in color and appearance, gemstones are timeless and classic treasures that are passed on from generation to generation. Inspired by this idea, Vires, Artes, Mores honorees are classified by their level of giving through gems—garnet, sapphire, emerald and diamond—and will be remembered for years to come for their commitment to Florida State University.
Vires, Artes, Mores Donor Honor Roll
The following gift types are counted toward inclusion in Vires, Artes, Mores:
Outright gifts, including cash, stock and property;
Pledge payments;
Corporate matching gifts;
Gifts-in-Kind;
Membership revenue generated from the Alumni Association, Seminole Boosters and Ringling Museum; and
Irrevocable planned gifts.
Anonymous gifts are not counted in recognition societies unless otherwise noted.
To view your University recognition total, please visit one.fsu.edu.
Please note: you must have a oneFSU account to access your personal recognition totals. If you do not have an account, please visit one.fsu.edu and click on new user registration. Your account will be activated two days after registration.